A Guide For Determining State Residency And Preparing State Returns
Delivery
Self-Study
CPE Credits
2
Level
Overview
NASBA Category
Taxes
Prerequisites


General knowledge of tax preparation.
This course was created to provide information for tax professionals to properly complete the tax returns of states other than their home state. The main thrust of this course is to discuss how states look at residency in determining if a taxpayer should be treated as a resident for income tax purposes even if he or she doesn't live in the state. With many states having budget problems, the state revenue departments are looking at every possible means of increasing income. They are now looking at issues that never used to draw too much attention. This course will be an especially valuable reference guide for new tax preparers as this material is not taught in basic income tax courses.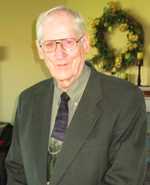 William Roos
William Roos has been in the tax business for over 37 years. His specialty is training tax preparers to produce quality tax returns. He has written numerous tax papers and produced various worksheets and preparer aids with the idea of making it easier for tax preparers to have accurate tax information available to them. Bill writes self-study courses for Western CPE and is a tax webinar moderator for Western CPE. Bill also works with Vern Hoven and Sharon Kreider in producing the Federal Tax Update manual each year. As a result of his help during webcasts, he has established an extensive network …
Course ID
8162593
Revision Date
November 7, 2018
Advanced Preparation


None
NASBA Provider Number: 103220
IRS Provider Number: 0MYXB
IRS Course Number: 0MYXB-T-01167-17-S
IRS Federal Tax Law Credits: 2

CTEC Provider Number: 2071
CTEC Course Number: 2071-CE-1121
CTEC Federal Tax Law Credits: 2

Upon successful completion of this course, participants will be able to:
Chapter 1
Note the various state policies for taxing income and ways that states discover that a taxpayer has failed to file a return
Specify the potential repercussions for failing to file a return in another state and cite the applicable late filing or failure to file penalties
Note the resources that are available to reference for help in preparing an unfamiliar state return
Chapter 2
Specify different state filing requirements for part-year or nonresidents
Note circumstances where a state filing status may differ from the federal return as well as the availability of certain filing statuses for state filing purposes
Recognize the different state definitions for dependents and their subsequent tax treatment
Chapter 3
Define domicile, noting how the definition differs from residence for tax purposes, factors or acts that determine permanent domicile, and which states have the most comprehensive requirements
Note how residency is defined and identify how states apply the residency rules to taxpayers domiciled in another state
Determine the proper residency status when both spouses are living and working in different states
Chapter 4
Note the federal residency rules for military personnel and their spouses, including circumstances where federal rules override state rules
Recognize residency situations in community property states, noting the tax treatment resulting from living in a community property state as well as the impact of reciprocal agreements
Identify the advantages and disadvantages of working from home when the employer is in another state, noting which states believe income should be taxed in the employer's home state
Chapter 5
Note the starting point requirements for computing a state's taxable income, citing reasons why the state taxable income may differ from the federal taxable income
Identify what income is taxable to the nonresident state, noting applicable adjustments to income resulting from deductions or credits
Cite how to allocate income to each state depending on whether the taxpayer is a resident, part-year resident, or a nonresident