2020 Federal Tax Update: Individual Returns - Including Coronavirus Updates
Delivery
Self-Study
CPE Credits
6
Level
Update
NASBA Category
Taxes FTU
Prerequisites


There are no prerequisites.
Combining the real-life experience of a practicing CPA with essential down-to-earth tax materials in a high-tech format, this powerful presentation will enable participants to understand and implement individual tax reform changes and review IRS and Court actions affecting 2020 tax returns. You'll receive the most complete and up-to-date reference manual, written by renowned tax experts, Vern Hoven and Sharon Kreider.
• CARES Includes Individual Changes
• Stimulus Payment Reconciled on 2020 Return
• IRA Transfers to Charity Complicated by SECURE
• Appropriations Act Includes Changes to 2020
• 2020 Withholding Problems and New W-4
• Paying With Bitcoin Must Is a Reportable Sale — Take That, Tesla
• Divorced Couples Face Tax Problems With Alimony and Exemption Changes
• Kiddie Tax Changed
• Foreign Asset Reporting Remains on Exam Hit List
• Recent Cases and Rulings Highlight IRS Audit Issues on Individual Returns
• Two Client Letters Included for Your Use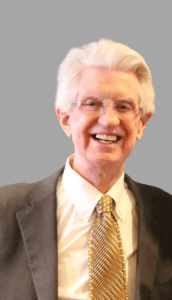 Vern Hoven, CPA, MT
Vern Hoven, CPA, MT, is one of America's premier tax presenters and speaks to over 100 groups a year on a variety of tax topics. He teaches at Western CPE Federal Tax Update seminars and conferences and produces self-study and webcasts courses as well. Vern consistently receives outstanding evaluations and has won numerous teaching awards, including the prestigious AICPA 2014 Sidney Kess Award for Excellence in Continuing Education. Vern is the author of the best-selling Real Estate Investor's Tax Guide and a favorite interviewee on radio, television, and in newspapers. His presentation skills have earned him the coveted Certified Speaking …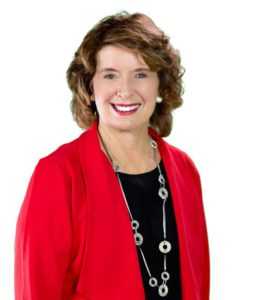 Sharon Kreider, CPA
Sharon Kreider, CPA, has helped more than 15,000 California tax preparers annually get ready for tax season. She also presents regularly for the AICPA, the California Society of Enrolled Agents, CCH Audio, and Western CPE. You'll benefit from the detailed, hands-on tax knowledge Sharon will share with you—knowledge she gained through her extremely busy, high-income tax practice in Silicon Valley. With her dynamic presentation style, Sharon will demystify complex individual and business tax legislation. She's a national lecturer for business and professional groups and consistently receives outstanding evaluations. In 2014, she was awarded the prestigious AICPA 2014 Sidney Kess Award …
Course ID
8202671
Revision Date
May 7, 2020
Number of Pages
135
Advanced Preparation


None
NASBA Provider Number: 103220
IRS Provider Number: 0MYXB
IRS Course Number: 0MYXB-U-01556-20-S

CTEC Provider Number: 2071
CTEC Course Number: 2071-CE-1452
CTEC Federal Tax Update Credits: 6

Upon completion of this course, participants will be able to:
• Cite the timing and impact of key provisions of new legislation including The Cares Act, TCJA and other issuances.
• Identify key provisions of TCJA including implications of underpayments, form changes, standard and itemized deduction changes, tax credits, and other aspects of the 1040.
• Cite updates and modifications since the release of TCJA and the impacts on taxpayers.
• Identify requirements for various tax credits applicable to individual taxpayers.
• Cite the key requirements and thresholds related to foreign financial asset reporting.
• Identify relevant provisions of ACA applicable to taxpayers in the current year.