The New Trends in Financial Planning. Staying on Top of the Curve!
6 Credits: Taxes
Event Date: November 16, 2023 7:30 am
Availability: 80 in stock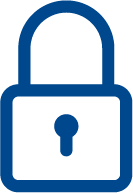 Secure Transaction
6 Credits: Taxes Event Date: November 16, 2023 7:30 am
WOW! What a beginning to this decade! Our clients finally learned about the importance of being well positioned and ready for unexpected events!  The lessons learned are life altering and game changing! It proves that your clients must always be ready for the multitude of life's financial uncertainties. Many rules of thumb have been challenged and replaced by more cautious types of planning. In essence, we need to make sure our clients are prepared for this NEW NORM – The Roaring 20s! Having said that, the other side of unique possibilities and future success now exist because of a quickly changing world!
We all know what we would like to do as advisors in helping our clients, but how realistic will it be for us to assess, evaluate and implement our clients' ability to tackle these objectives using traditional financial planning tools and techniques during this rapidly changing decade? Are the tools we use applicable in truly helping our clients attain these goals in this next decade?
Join Jeff Rattiner, CPA, CFP®, MBA, of the Rattiner's Financial Planning Fast Track ™, Inc., as he will be sharing with you on how to prepare during the Roaring 20s!!  Rattiner will focus on an evaluation of the core areas of financial planning: cash flow management and budgeting, insurance planning, investment planning, education planning, income tax planning, retirement planning, estate planning as well as other uncertainties that need advance prep, such as divorce and closely held business owner planning opportunities.
You'll learn how a financial advisor may approach and work with a client in exploring and setting the stage in this unique and previously unexplored terrain. You'll work through the intricacies of how different types of clients react to the experience of financial endeavors possibly turning out differently than what was previously expected and initially hoped for!
Upon completion of this course, participants will be able to:
Learn how to assess, evaluate, and implement specific real-life scenarios by distinguishing where a client stands financially today and what may transpire into the uncertain future (The Roaring 20s), all while applying appropriate reads and recommendations towards developing long term strategies, and determining what needs to happen if things go off-course – Again!
Incorporate the new norm and distinguish that from the old norm within the financial planning process;
Work through a rapidly changing environment by re-examining the core components of cash flow management, and planning for insurance, investing, education, retirement and estate realities;
Help identify and communicate critical thoughts in each step of the planning process to develop a strong understanding of client issues; and
Help you present worthwhile recommendations that will further your client's lifelong objectives to build an appropriate model during changing times.
Course ID
23CScottsdale-LE23C323536
Advanced Preparation
None
NASBA Provider Number: 103220
IRS Provider Number: 0MYXB
IRS Course Number: 0MYXB-T-02373-23-I
IRS Federal Tax Law Credits: 6
CFP Provider Number: 3199
CFP Course Number: 319439

CTEC Provider Number: 2071
CTEC Course Number: 2071-CE-1937
CTEC Federal Tax Law Credits: 6

CFP Notice: Not all courses that qualify for CFP® credit are registered by Western CPE. If a course does not have a CFP registration number in the compliance section, the continuing education will need to be individually reported with the CFP Board. For more information on the reporting process, required documentation, processing fee, etc., contact the CFP Board. CFP Professionals must take each course in it's entirety, the CFP Board DOES NOT accept partial credits for courses.
CTEC Notice: California Tax Education Council DOES NOT allow partial credit, course must be taken in entirety. Western CPE has been approved by the California Tax Education Council to offer continuing education courses that count as credit towards the annual "continuing education" requirement imposed by the State of California for CTEC Registered Tax Preparers. A listing of additional requirements to register as a tax preparer may be obtained by contacting CTEC at P.O. Box 2890, Sacramento, CA, 95812-2890, by phone toll-free at (877) 850-2832, or on the Internet at www.ctec.org.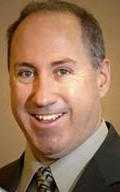 Jeff Rattiner, BBA, CPA, CFP, MBA, is the president of JR Financial Group, Inc., which provides tax, financial planning, and money management services to individuals and financial planning professionals in Scottsdale, Arizona and Centennial, Colorado. His Financial Planning Fast Track (FPFT) program—which has been taught at eight universities—provides professionals with the training necessary to become CFP® certificants, and it received critical acclaim as the cover story in the December 2001 issue of Financial Planning Magazine. He's a frequent and sought-after industry writer and entertaining speaker—authoring 10 books for Wiley, Bloomberg, CCH, Harcourt Brace and many others covering a variety of …