Predicting Future Financial Issues Facing the Financial Executive
3 Credits: Accounting
3 Credits: Business Management & Organization
Event Date: December 8, 2023 7:30 am
Availability: 307 in stock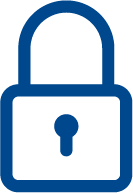 Secure Transaction
3 Credits: Accounting 3 Credits: Business Management & Organization Event Date: December 8, 2023 7:30 am
Our financial and economic series is designed to take key topics for financial executives and explore them in detail such that the CFO/Controller/Financial Executive can take away useful and practical recommendations dealing with the topic at hand.   The program explores the current economic trends and analyze their impact on you as the financial executive in areas professional skepticism, medical care costs, social security viability, the dollar as a world currency, the national infrastructure and the "fate of the states" as well as the AICPA's top 10 trends and technologies.  Specific recommendations and insights will be offered to you to deal with the challenges.
Course highlights: Understanding the prophetic financial issues for the CFO/Controller to include:
Professional skepticism and the CPA
Becoming attuned to broad based business knowledge
Becoming a futurist to effectively lead your organization to success
Upon completing this course, participants will be able to:
CPA becoming attuned to broad based business knowledge, professional skepticism, and subordination of judgment;
The future of medical care in the United States in a post COVID-19 environment;
Future of social security and impact on retirement planning and employee retention;
Impact on financial executive if the dollar is no longer the world currency;
"Fate of the States" – will the location of your business make you less competitive;
Future of interest rates;
Impact of greater reliance on technology;
AICPA top 10 trends and technologies;
National infrastructure; and
ESG and DEI trends in the global economy.
Course ID
23CLasVegasDec-LE23C323507
Advanced Preparation
None
NASBA Provider Number: 103220

CFP Notice: Not all courses that qualify for CFP® credit are registered by Western CPE. If a course does not have a CFP registration number in the compliance section, the continuing education will need to be individually reported with the CFP Board. For more information on the reporting process, required documentation, processing fee, etc., contact the CFP Board. CFP Professionals must take each course in it's entirety, the CFP Board DOES NOT accept partial credits for courses.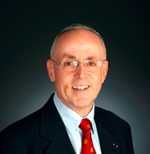 Francis X. Ryan, CPA, CGMA, MBA, is the president of F.X. Ryan & Associates, which specializes in lean systems implementations, activity-based costing, strategic and operational risk analyses, and corporate governance evaluations. Frank serves and has served on numerous boards of publicly traded companies and nonprofit organizations. In 2008, he was elected chairman of the board of Good Shepherd Center. Frank has served as chairman of the audit committees of two publicly traded companies, and he's the current audit committee chairman of a major nonprofit organization in Maryland. Francis X. Ryan is an acclaimed author on activity-based costing, lean systems, and …