Personal Financial Planning for a Complicated Decade: How to Help Your Clients Stay on Top in this Unchartered Territory
6 Credits: Taxes
Event Date: November 17, 2022 7:30 am
Availability: 149 in stock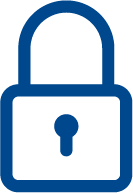 Secure Transaction
Personal Financial Planning for a Complicated Decade: How to Help Your Clients Stay on Top in this Unchartered Territory
6 Credits: Taxes Event Date: November 17, 2022 7:30 am
The 2020's to date, and the future reality of what we can expect, is unlike anything we have ever experienced! Change is happening at a faster rate than we've grown to or comfortably expect! Our clients have a heightened awareness of their long-term financial issues and are increasingly becoming more nervous about their financial situations. As a result, CPAs are increasingly assisting their clients in developing financial planning strategies when preparing for their many concerns and uncertainties. CPAs also find themselves working with other high-level professional advisors to complement the unique and demanding situations in which clients find themselves.
Course presenter, Jeff Rattiner will help you learn and gear your clients to implement a highlevel three-prong approach for living through the balance of this decade by identifying and evaluating a client's particular situation, determining the weaknesses and exposures that could exist for the client, and in helping to implement sound financial planning recommendations to ensure that the client is following a very specific and tailor-made financial plan by the CPA.
Advanced subject matter as well as new ways of approaching many financial planning disciplines will be discussed. You will gain an understanding and following the personal financial planning process, as well as each of the key financial planning disciplines, including cash flow management, insurance, investments, retirement, estate, education, and more. He will identify a unique approach for providing personal financial planning services, whether you're performing the tasks yourself or supervising others. Within each discipline, a technical review involving client exposures and recommendations will be discussed. Lastly, he will also help the CPA analyze the income tax return based on the financial planning issues of the client.
Upon successful completion of this course, participants will be able to:
• Identify a comprehensive and dynamic financial planning process that can be implemented for clients in any financial situation.
• Gain an understanding of why these are very unusual and difficult times to wrap a handle on the way things have previously been and now why more than at any other time, we need to learn pragmatic approach in digging deep into clients' financial issues.
• Determine how to diagnose, evaluate and propose solutions to client issues
• Uncover and develop an understanding of personal financial planning and all of its subcomponents.
• Describe how to incorporate tax planning strategies when addressing and evaluating financial planning issues.
• Identify how to analyze, evaluate, navigate, and recommend practical solutions to complex dilemmas.
• Understand the financial planning ramifications when examining Form 1040
Course ID
22CNaples-LE22C278118
Advanced Preparation
None
NASBA Provider Number: 103220

CFP Notice: Not all courses that qualify for CFP® credit are registered by Western CPE. If a course does not have a CFP registration number in the compliance section, the continuing education will need to be individually reported with the CFP Board. For more information on the reporting process, required documentation, processing fee, etc., contact the CFP Board. CFP Professionals must take each course in it's entirety, the CFP Board DOES NOT accept partial credits for courses.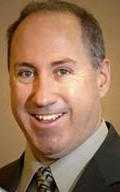 Jeff Rattiner, BBA, CPA, CFP, MBA, is the president of JR Financial Group, Inc., which provides tax, financial planning, and money management services to individuals and financial planning professionals in Scottsdale, Arizona and Centennial, Colorado. His Financial Planning Fast Track (FPFT) program—which has been taught at eight universities—provides professionals with the training necessary to become CFP® certificants, and it received critical acclaim as the cover story in the December 2001 issue of Financial Planning Magazine. He's a frequent and sought-after industry writer and entertaining speaker—authoring 10 books for Wiley, Bloomberg, CCH, Harcourt Brace and many others covering a variety of …