Everybody's Critical Individual Tax Issues in 2021
6 Credits: Taxes
Event Date: September 20, 2021 7:30 am
Availability: 15 in stock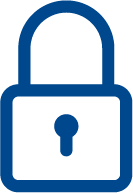 Secure Transaction
6 Credits: Taxes Event Date: September 20, 2021 7:30 am
Combining the real-life experience of a practicing CPA with essential down-to-earth tax materials in a high-tech format, this powerful presentation will enable participants to grasp recent tax changes. You'll receive the most complete and up-to-date reference manual, written by renowned tax experts, Vern Hoven and Sharon Kreider. The digital PDF manual is hyperlinked to the Internal Revenue Code, tax court decisions, and other primary authorities, making it extremely convenient. Join us as our world-class tax instructors share cutting-edge tax planning strategies in a high energy, often humorous presentation style using real-life experiences, which make complicated tax topics easily understandable. Specific course topics will be announced and updated through year-end.
Highlights include:
Consolidated Appropriations Act of 2021 Makes Changes for 2020 and 2021
American Rescue Plan Act (ARPA) Makes Temporary Changes for 2021
3rd Round Stimulus Payments Reconciled on 2021 Return
Child Tax Credit, Child Care Credit, and Earned Income Tax Credit Expanded by ARPA
ACA Premium Subsidies Increased
IRA Transfers to Charity Complicated by SECURE
Paying with Virtual Currency Is a Reportable Sale
Divorced Couples Face Tax Problems with Alimony and Exemption Changes
Foreign Asset Reporting Remains on Exam Hit List
Recent Cases and Rulings Highlight IRS Audit Issues on Individual Returns
Notice: This publication is designed to provide accurate information in regard to the subject matter covered. It is provided with the understanding that neither the author, the publisher, nor any other individual involved in its distribution is engaged in rendering legal, accounting, or other professional advice and assumes no liability in connection with its use. Because regulations, laws, and other professional guidance are constantly changing, a professional should be consulted should you require legal or other expert advice. Information is current at the time of printing.
Course learning objectives clearly define the knowledge, skills, or abilities you will gain by completing the course.
Upon successful completion of this course, participants will be able to:
Discuss individual tax reform developments.
Enumerate planning ideas for individual tax reform.
Convey details of the Consolidated Appropriations Act of 2021 and American Rescue Plan Act.
Understand Temporary Changes for 2021
Identify and implement 3rd Round Stimulus Payments Reconciled on 2021 Return
Accurately prepare returns for individual taxpayers.
Understand and apply the various IRA and Roth IRA rules in order to properly utilize these vehicles for retirement and tax planning.
Identify tax issues and apply regulations related to real estate and investment property.
Identify top estate planning ideas.
Apply the many other individual tax changes applicable for 2021 returns (these will be updated throughout the year).
Course ID
21CSanAntonio-LE20227013
Prerequisites
Knowledge of Individual Taxation
Advanced Preparation
None
NASBA Provider Number: 103220
IRS Provider Number: 0MYXB
IRS Course Number: 0MYXB-U-01793-21-I
IRS Federal Tax Update Credits: 6
CFP Provider Number: 3199
CFP Course Number: 292825

CTEC Provider Number: 2071
CTEC Course Number: 2071-CE-1583
CTEC Federal Tax Update Credits: 6

CFP Notice: Not all courses that qualify for CFP® credit are registered by Western CPE. If a course does not have a CFP registration number in the compliance section, the continuing education will need to be individually reported with the CFP Board. For more information on the reporting process, required documentation, processing fee, etc., contact the CFP Board. CFP Professionals must take each course in it's entirety, the CFP Board DOES NOT accept partial credits for courses.
CTEC Notice: California Tax Education Council DOES NOT allow partial credit, course must be taken in entirety. Western CPE has been approved by the California Tax Education Council to offer continuing education courses that count as credit towards the annual "continuing education" requirement imposed by the State of California for CTEC Registered Tax Preparers. A listing of additional requirements to register as a tax preparer may be obtained by contacting CTEC at P.O. Box 2890, Sacramento, CA, 95812-2890, by phone toll-free at (877) 850-2832, or on the Internet at www.ctec.org.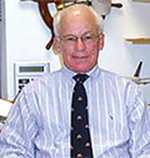 Doug Stives, CPA, MBA, is a full-time professor of accounting at Monmouth University in West Long Branch, New Jersey, where he started in 2006. Doug was honored as the Outstanding Business Professor of the Year in 2009 and 2016. He graduated from Lehigh University with a BS in 1968 and an MBA in 1969. Doug started his career at PricewaterhouseCoopers in 1969 and later joined a small CPA firm that became The Curchin Group, located in Red Bank, New Jersey, where he was a partner for 34 years and continues as a consultant. In 1989 and 1990, Doug was the …