World's Liveliest Accounting and Auditing Update
4 Credits: Accounting
2 Credits: Auditing
Availability: 44 in stock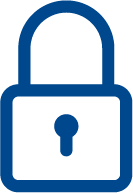 Secure Transaction
4 Credits: Accounting 2 Credits: Auditing
You don't want to miss 'Rocket' Rod Redding's presentation of accounting and auditing changes that have occurred during late 2020 and 2021. Rod consistently receives positive comments, including 'Makes a dry topic interesting and relevant,' and 'Never thought I'd look forward to an A&A update, but I do Rod's!'. Rod goes through changes issued by FASB, GASB, the PCAOB, and the AICPA, presenting interesting observations about the standards and leaving everyone glad they attended the course. Course topics will be updated on an ongoing basis.
Highlights include:
Review of FASB's and GASB's Accounting Standards Updates (ASU) issued in 2020 and 2021
Update on the current FASB and GASB projects
A look at non-GAAP reporting issues
Discussion of the role that Congress seems to be taking in accounting regulation
New standards of the AICPA for audits, compilations, and reviews and new standards from the PCAOB for auditors of public companies and
A look at the changes occurring at the Public Company Accounting Oversight Board
The status of the Big Four in the US and Great Britain
Other bits and pieces from around the accounting profession
Upon successful completion of this course, participants will be able to:
Describe the key accounting changes prescribed in FASB's 2020 and 2021 Accounting Standards and the GASB 2020 and 2021 standards
Identify which of the ASUs are applicable to non-SEC entities (non-issuer) and which ASUs are SEC-related
Discuss the controversy surrounding non-GAAP reporting
Identify actions of the U.S. Congress that may affect the accounting profession
List and briefly describe the projects underway that might affect the financial reporting of non-public entities (non-issuer, non-SEC)
Cite changes in auditing, compilation, and review guidance for private and public companies
Course ID
21CMyrtleBeach-LE20226989
Advanced Preparation
None
NASBA Provider Number: 103220

CFP Notice: Not all courses that qualify for CFP® credit are registered by Western CPE. If a course does not have a CFP registration number in the compliance section, the continuing education will need to be individually reported with the CFP Board. For more information on the reporting process, required documentation, processing fee, etc., contact the CFP Board. CFP Professionals must take each course in it's entirety, the CFP Board DOES NOT accept partial credits for courses.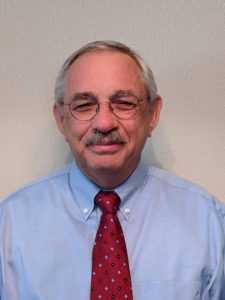 Dr. Rod Redding received his PhD from Penn State University after working with Price Waterhouse and IBM. Presently, he presents seminars and webcasts and prepares self-study courses for Western CPE. He has over 30 years' experience as a professor at universities such as the University of North Carolina, the University of Utah, Georgetown University, and Gettysburg College. He also has taught internationally at Kenyatta University in Kenya and the American University of Sharjah in the United Arab Emirates. Three different universities have given Dr. Redding awards for excellence in teaching. Dr. Redding holds a CPA certificate but has elected inactive …