It's time to get ready for tax season, so what does that mean? It's time for the Pre-Season Sale.
Get the latest and greatest deals when you shop the inaugural Pre-Season Tax Sale and save up to 35% off America's #1 California Federal Tax Update. Prepare for the arrival of this year's tax season with the learning experience of your choice, whether it be Webcast, Self-Study, a Live Seminar, or upgrading to our Premium-Concierge plan.
Shop now.
KEY DETAILS & HELPFUL INFORMATION
Bonus CPE Credits can be used on all Federal Tax Update deals.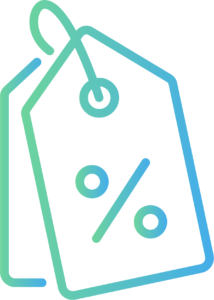 No discount code needed. All Federal Tax Update products are automatically discounted.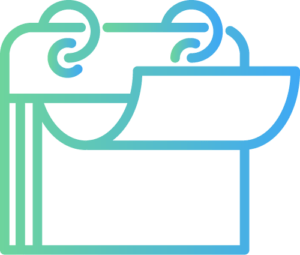 ALWAYS HAVE THE ANSWERS FOR YOUR CALIFORNIA CLIENTS​
Answer more client questions with America's #1 California Federal Tax Update. Get the best explanations to plan strategies for the upcoming chaotic Tax Season.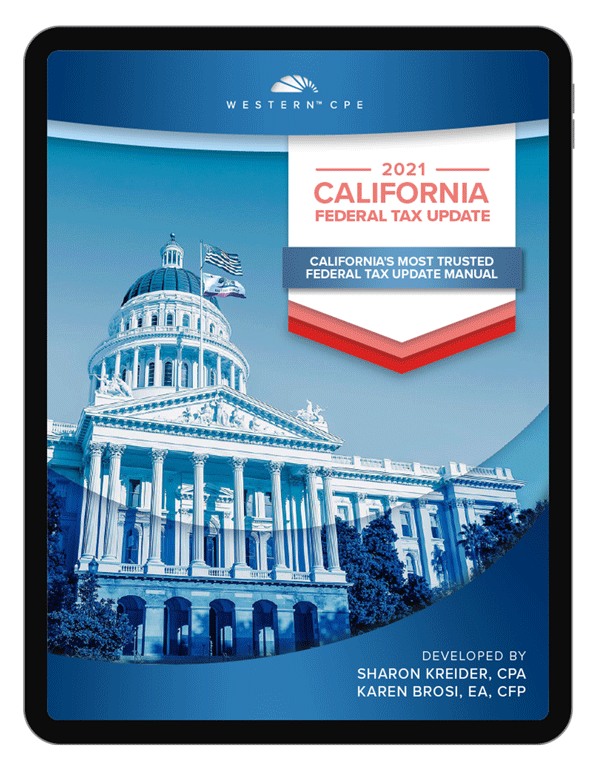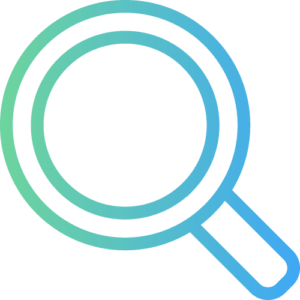 MOST DETAILED EXPLANATIONS
Our expert instructors are industry experts, carefully selected to provide you with the most current and relevant topics. The material delivered is 100% original content, created with you in mind.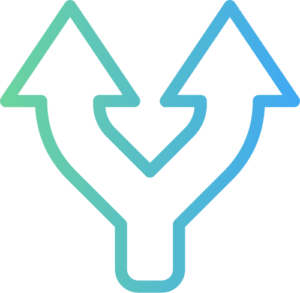 Choose the CPE learning format that fits your style and schedule, whether it be one format or the flexibility of multiple digital platforms.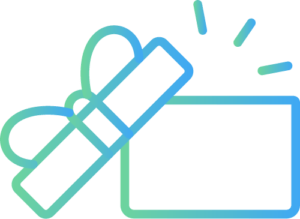 Get access to the latest Tax Trends, eTax Alerts, and All Tax No Bull Updates, plus, a digital, fully-linked Tax Update Manual to benefit your clients throughout the year.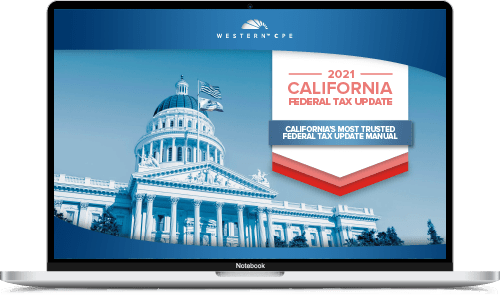 With our new & improved On-Demand Webcast format, you'll have the ability to choose when you start a course–freeing you from the constraints of a rigid schedule. Learn from our expert moderators with no tests needed.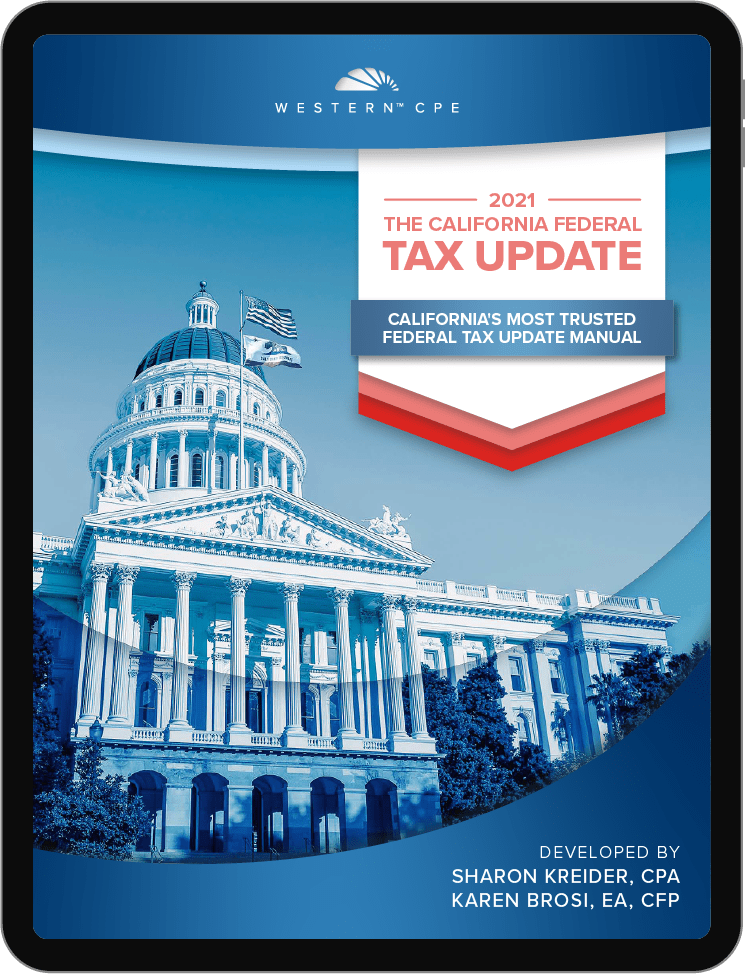 Each self-study package includes a robust collection of learning and reference materials to help you cover the information efficiently and put it into practice immediately. Have the ability to progress through your studies by passing tests in the process.
UPGRADE TO THE PREMIUM-CONCIERGE PLAN
Maintain your edge with proactive support and tax analysis all year long.
Proactive and free course add-ons (6+ credits) released Q1&2 2022
An additional 30% off all Webcast and Self Study Fraud and Ethics CPE courses
An extra 25% off all other Webcast and Self-Study CPE topic courses
The entire Tax Update Manual in any format for free (S&H Free for Hard Copy – Just Ask)
CPE compliance alerts to help maintain compliance
Dedicated Customer Care support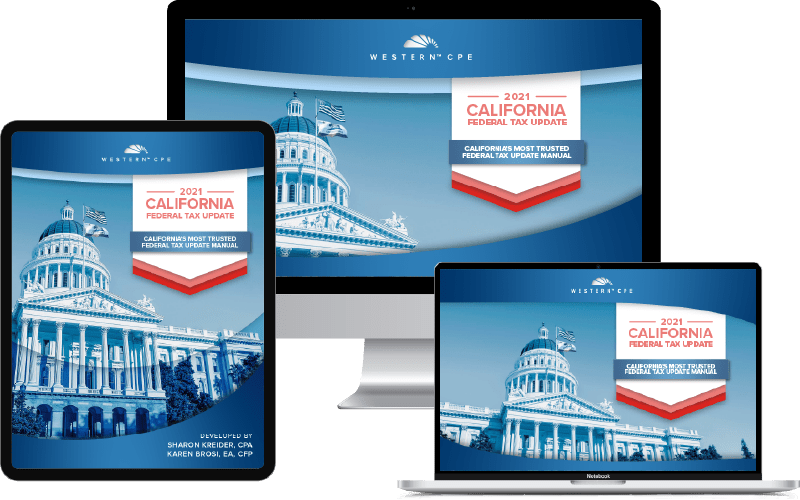 Get more return from your CPE Investment
Deeply engaged CPAs and Advisors find more value in their organization when innovative education is prioritized. Western CPE for Business is a smarter strategy to drive real CPE transformation.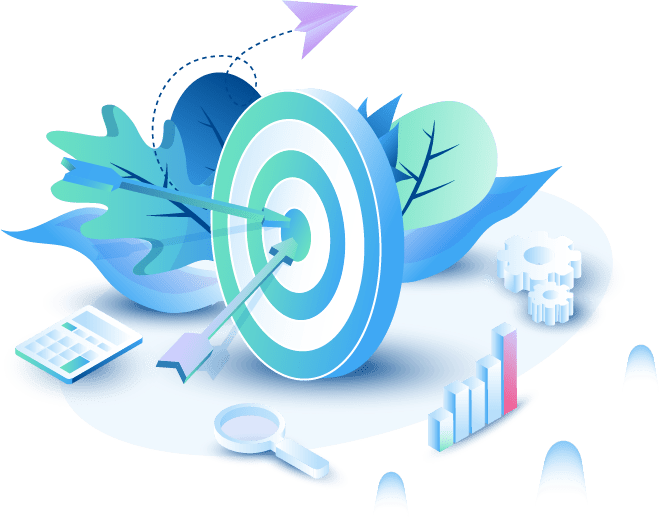 Get Your Advisors and CPAs on the right learning path 
Get insightful and proactive updates about your organization's CPE investment 
See and learn about the impact your CPE strategy has on your clients